With Yoko Drain, Senior Director – Product Globalization at Zendesk
---
Below is a full transcript of this episode
Antoine Rey
Hi. My name is Antoine Rey, and I'll be your host today for this Global Ambitions podcast episode. And my guest today is Yoko Drain, who's a senior director of product globalization at Zendesk. And today with Yoko, we will be talking about help center article's localization process. Yoko, welcome to the program.
Yoko Drain
Thank you for having me, Antoine.
Antoine Rey
Yoko, do you want to let us know a little bit about yourself and about Zendesk and the localization efforts that you drive for them?
Yoko Drain
I've been in the localization field for over 20 years. I joined Zendesk when the company was very small, about ten years ago, to start the localization of our software. Zendesk is our customer support platform. We have a ticketing system chat where we can talk to the customer. And also the bigger part is a help center capability that we can host KnowledgeBase articles in multiple languages. My primary role is localizing the software and also expanding the support for help center localization and training content. And my mission is to enable our international customers.
Antoine Rey
And so in regards to the help center article's localization process, we have seen in the industry with a number of clients, a surge of support articles being published by tech companies like Zendesk. What is your approach at Zendesk and why?
Yoko Drain
The goal of having support articles is to enable our customers. That's resulting in reducing the tickets to come to our support group. When the market is small, of course, the support team was very small because we can't invest, because this number of users is very small. But typically the help center content is large and in translation, If we try to do everything with human translation it is very expensive. We try to enable the customer by providing "good enough" content that a customer can take action so that we can reduce the number of tickets. To do so, we use machine translation based on the popularity of the content and then also the focus of the market.
Antoine Rey
That's an interesting approach that seems to be quite different to what I've seen before. So are you saying that you're waiting to see how many people read an article to action it on the localization side?
Yoko Drain
Yes. So what we do is we train the machine translation engine to produce that higher quality output and then we just publish the raw translation for the markets that are very small. And then also the traffic is small. So our automation, what we do is we look at the data of access to each article.
So when the article is less popular, we just don't invest too much money. As the popularity goes up, we actually invest more money, which means we add the post edit so that the translation quality goes up. So we continue to monitor the traffic.
Antoine Rey
Got it. So initially it's a raw MT output and then if the traffic goes up, then you're going to post-edit that to human-level quality.
Yoko Drain
Mm hmm. Yes.
Antoine Rey
And in general, when that happens, then do you see an increase in traffic again or feedback about the quality of the article?
Yoko Drain
Yes, obviously, yeah. We get feedback from our customers. So we create a chain of feedback systems so that we can continue to improve the content.
Antoine Rey
And your training of the engine, that's done with, I presume, reference material, translation memories, existing articles that may have been translated? What else do you use for that?
Yoko Drain
We manage all our product localization, so all the product strings are in there and in also the knowledgebase articles and also the training articles that are already localized. So we continue to feed into those and then regularly train and then obviously, we maintain that terminology so that makes sure that all the terminology at Zendesk is consistent.
Antoine Rey
Are you using any kind of SEO, the keywords to weave into the post-editing effort going to your machine translation engines?
Yoko Drain
This is the area that I would like to include. We are definitely not putting a hyper-deep focus on it. As I mentioned in the glossary of terms, we are including marketing terms that are reflected in the SEO terms because we get feedback from that marketing team.
Antoine Rey
Very good. So that could be an area where you can improve even further the traffic that you're generating on this and therefore reduce even more tickets being created. Have you noticed any negative impact of the way you're currently doing with the raw MT output, for instance, like customer feedback or things like that?
Yoko Drain
I don't see that negative impact on the customers. It's definitely getting a buy-in from the stakeholders that has been challenging. Still, there was a doubt about the machine translation. People think that machine translation is unusable, so we continue to evangelize and increase knowledge. Mostly, we show the data and then also quality tests so that we can justify that is good enough and it's better to have something to enable the customer better than having nothing for them to take action.
Antoine Rey
Got it. Yeah. And in this case, I've seen two different schools of stakeholders, those that believe blindly in just Google translate and the opposite of those that totally do not believe in that approach and that are very skeptical. So you've been proving to them by showing, first of all, I presume, a reduced cost but also increased traffic.
Yoko Drain
Definitely, I have a partner in one of the departments that did localize the content themself and then obviously they get that the translation has bad feedback. This is typical feedback.
Antoine Rey
Yeah.
Yoko Drain
If you are not in the localization field, they don't know what to do with it and they basically came to me asking "help me" and, in the end, we actually started as partners with their department and we help them to increase the quality of the content and it also created customer feedback.
Antoine Rey
And that's using machine translation as well for that department?
Yoko Drain
Yes.
Antoine Rey
You've managed well. You've managed to improve the quality of whatever they were doing before by using machine translation in this case.
Yoko Drain
Yes, they were using machine translation but in the training part. And then checking the quality, increasing the quality, and creating a customer feedback loop. As the products….That's something that as localization people we always think about it but if you are not in the field it's really hard to understand.
Antoine Rey
And Yoko what about videos? Are you guys creating beyond help desk articles? Are videos something that come into your radar for support content?
Yoko Drain
We do localize the on-demand training content. We have a training site where our customers can learn the software and then take examinations so that people can certify they are a Zendesk experts. So we are partnering with that team to localize their content. So some of the on-demand videos and also certification programs as well.
Antoine Rey
And those are like usually localized into how many languages are you doing the help articles or the videos?
Yoko Drain
Help articles We are doing seven languages and in training videos, we are still doing three or four languages.
Antoine Rey
Any other insight that you have on that process for the Help? Because I find it interesting that it is driven by the traffic, the organic traffic that you have on your site. Like I think it's a great kind of approach. But any other insight you would advise other companies out there dealing with knowledge base articles in terms of optimizing their process and reducing costs and increasing traffic?
Yoko Drain
I would definitely invest in automation. The volume is large. So if you try to handle everything manually, you need to have a really large team, right? And also knowledgebases are articles written by different departments. So they have different use cases and then also they have a different publishing cadence and requirements. So you want to think about differentiating content. Is this content is a higher priority or not, so we really treat them differently.
Antoine Rey
Very interesting to see that. And that's, I think very useful for our listeners in this case that sometimes don't always get the budget they're looking for and certainly, that's a unique approach from Zendesk. Thanks very much, Yoko for coming to talk to us today about this and we certainly look forward to hearing more from you on our channels as well as potentially in the localization industry in other events out there. So thanks for joining us today.
Yoko Drain
Thank you so much for having me.
---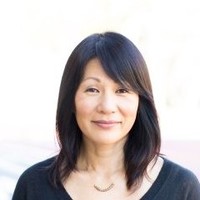 Yoko Drain
Senior Director – Product Globalization at Zendesk